02/13/2022 Tiny enlightenment
I haven't written a newsletter for so long. Thank you to those of you who signed up recently. Let me just reintroduce myself. I'm Ryan, a product designer, running designerslack.community. I think most of you signed up through there. I started this newsletter to share articles I read about design, tech, crypto. It was supposed to be a weekly thing, now it's more of a once-when-I-remember thing. This is just a chance for me to write down some of my thoughts and share them with people.
Recently I had a tiny enlightenment moment. An organization focused on helping students get scholarships reached out to me to see if I can help them connect to more students. I did some Ed tech-related work at my last company, so they figured I might have some connections to students. Funny enough, I recently join Alumi as a co-founder to build a community for design students. It's actually a great opportunity for us to collaborate. This is such a small thing, but it made me realize that there are so many things I did in the past that ended up helping me, even though I would not imagine how it would help me when it happened. It just made me a lot grateful for whatever I did in the past, good or bad.
---

Tools
This is the first time I read about someone describing tech in such a philosophical way. I don't fully understand the concepts. But one thing I agree with is the point in no-code tools like Webflow. I love Webflow, but I always have this thought in my mind that is no code tool really a good thing. Sure, it makes coding easier for some people, but for some, it has a steep learning curve. The tool also doesn't provide a chance for you to learn the fundamentals of the web. I do believe in 5 years or 10 years, we no longer need programming for many basic tasks. We can just tell AI to do everything for us. But is that really a good thing? When people lose the chance to ever learn how things work. Without the knowledge, are we designing what we want? Or are we just controlled by AI?

How to Ask for Feedback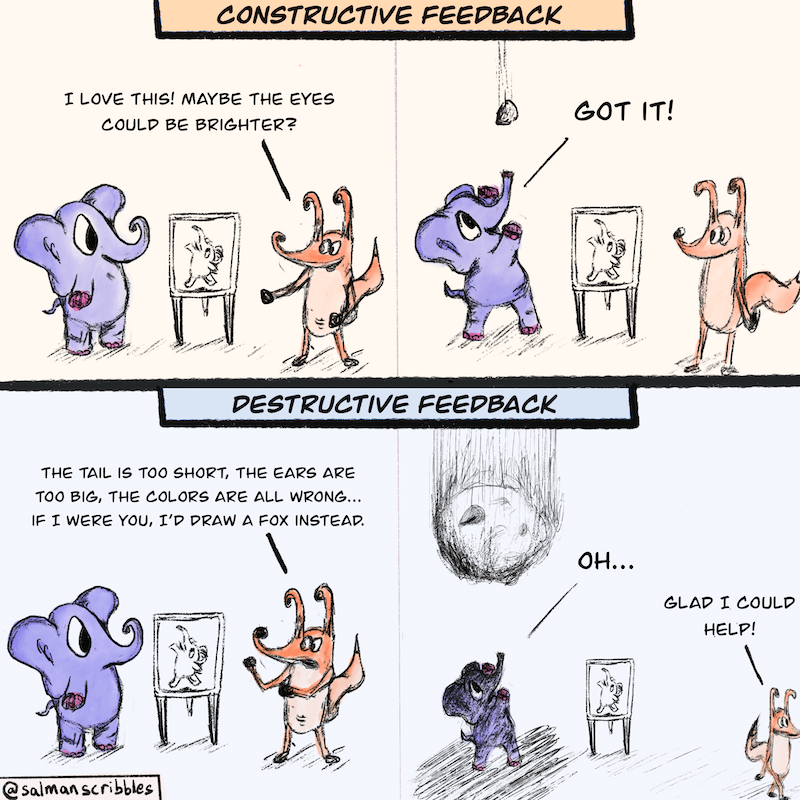 This is just a great article on how to take and receive feedback, even though the author is a writer, some of the tips are really helpful for creatives in general. Always learn to detach yourself from your work.

Crime and NFTs: Chainalysis Detects Significant Wash Trading and Some Money Laundering In this Emerging Asset Class
I think this is no secret anymore. There are so many scams, rug pulls, wash trading in the NFT space right now. I understand NFT is still new, it is bound to happen. But we should never ignore those things. Maybe NFT was not designed to be used this way, but what if the infrastructure is just so good for those things to live. Just like how social media was never designed to be a nursery of misinformation, but the way it works is just perfect to be something we never thought it would be.